The OBS software is some real god send and it is very popular on the streamers scene. I use it when when working from home to provide great screen-sharing experience with powerful audio customization.
When working with the quality microphone like the USB Yeti, you can use the noise filters, sound gates and compression available within the OBS. It will serve you great to cancel out unwanted sounds and distractions and make your vocals sound fuller.
The process is a bit complex and due to how Windows handles audio devices it is prone to get reset. In this case simply make sure you follow the steps indicated below to make it work again:
Download and install Virtual Cable – https://www.vb-audio.com/Cable/
Go to Windows / Control Panel / Sound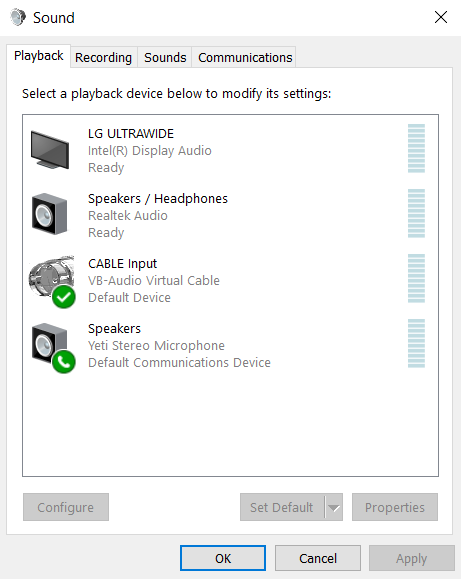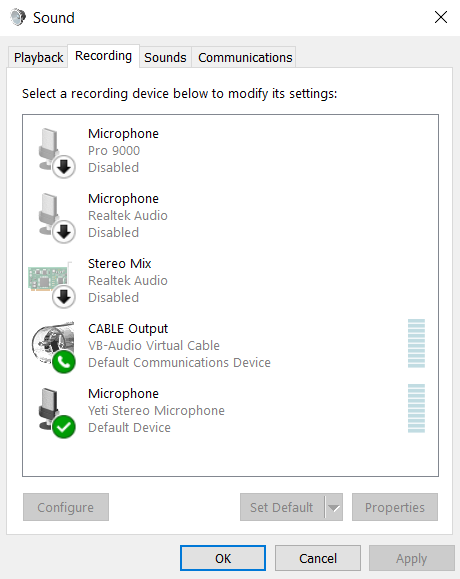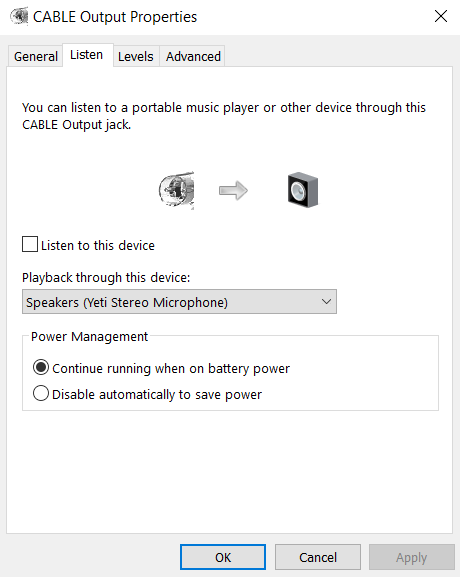 Select the CABLE Output in the Recording tab and set it to your default audio output. Do not select the Listen to this device tick. Make the Cable Input your default audio in the Playback tab.
Download and install Virtual Cam – https://obsproject.com/forum/resources/obs-virtualcam.539/
Launch OBS and make sure the Virtual Cam is running.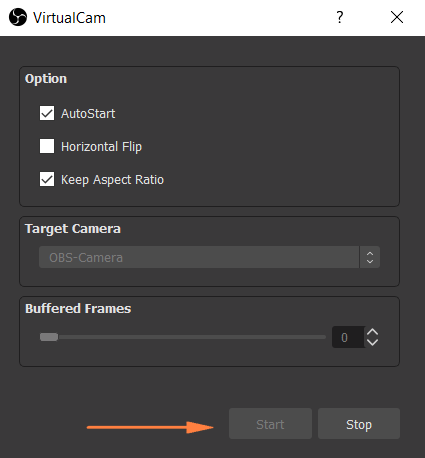 Go to Skype (or any other IM – tested and works on Zoom and Google Meet) and select the Audio and Video sources.
Change settings in OBS – add Mic/Aux and Audio Output Capture to your sources. Add filters by clicking on the gear icon in the Audio Mixer.
The final setting in OBS is enabling the Audio Monitor in the Advanced Audio Properties.

This is how you enable OBS's advanced sound effects to use them while conference calling.